You are hereSwara Sanjeevini ~ March 23rd, 2019 @ Carrington Hall, Redwood City, CA
Swara Sanjeevini ~ March 23rd, 2019 @ Carrington Hall, Redwood City, CA
---
KKNC presents "Swara Sanjeevini" a musical extravaganza by Raaga - Bayarea Kannada Band a fundraiser for SSCF - Sri Shankara Cancer Foundation.
Click here to buy your tickets now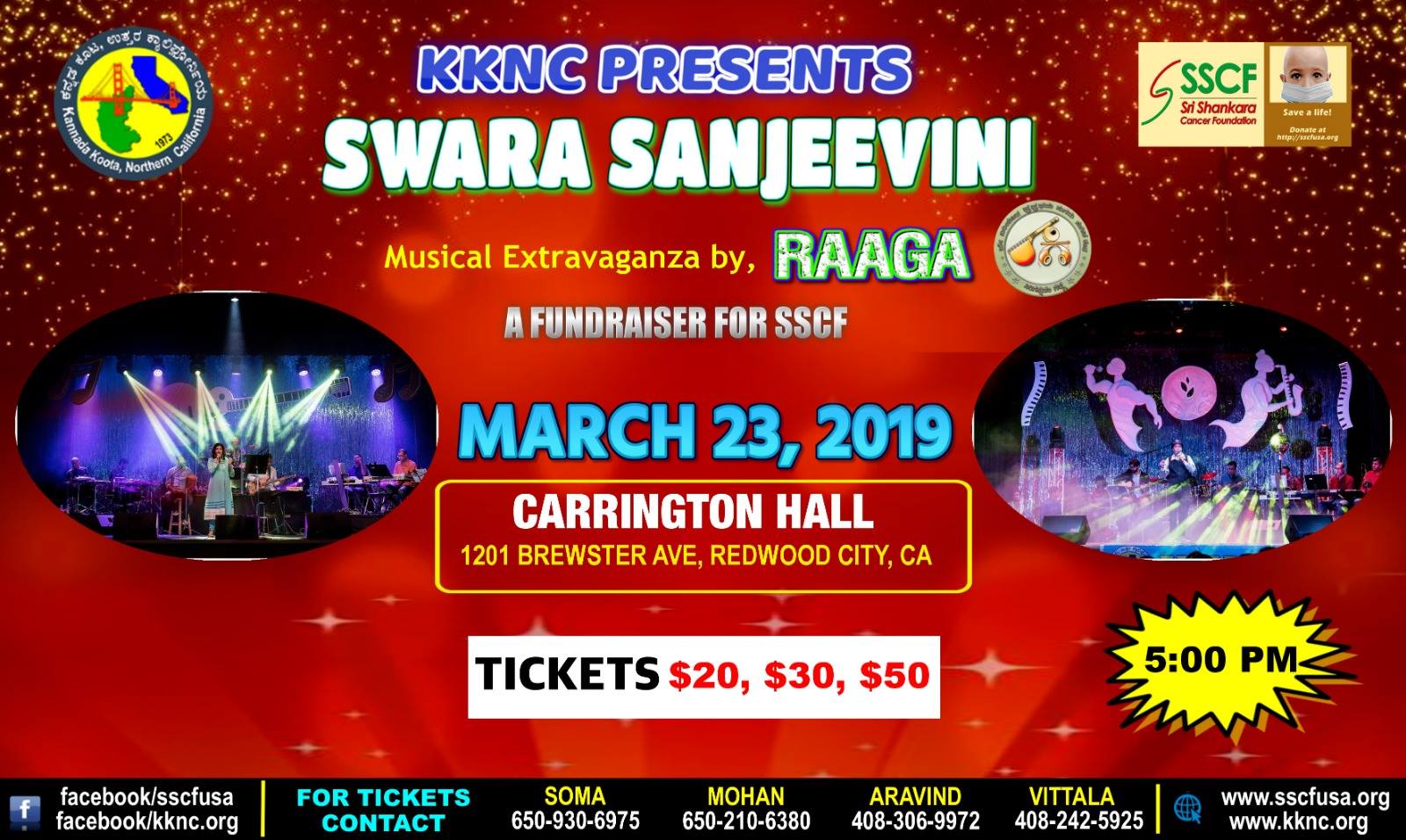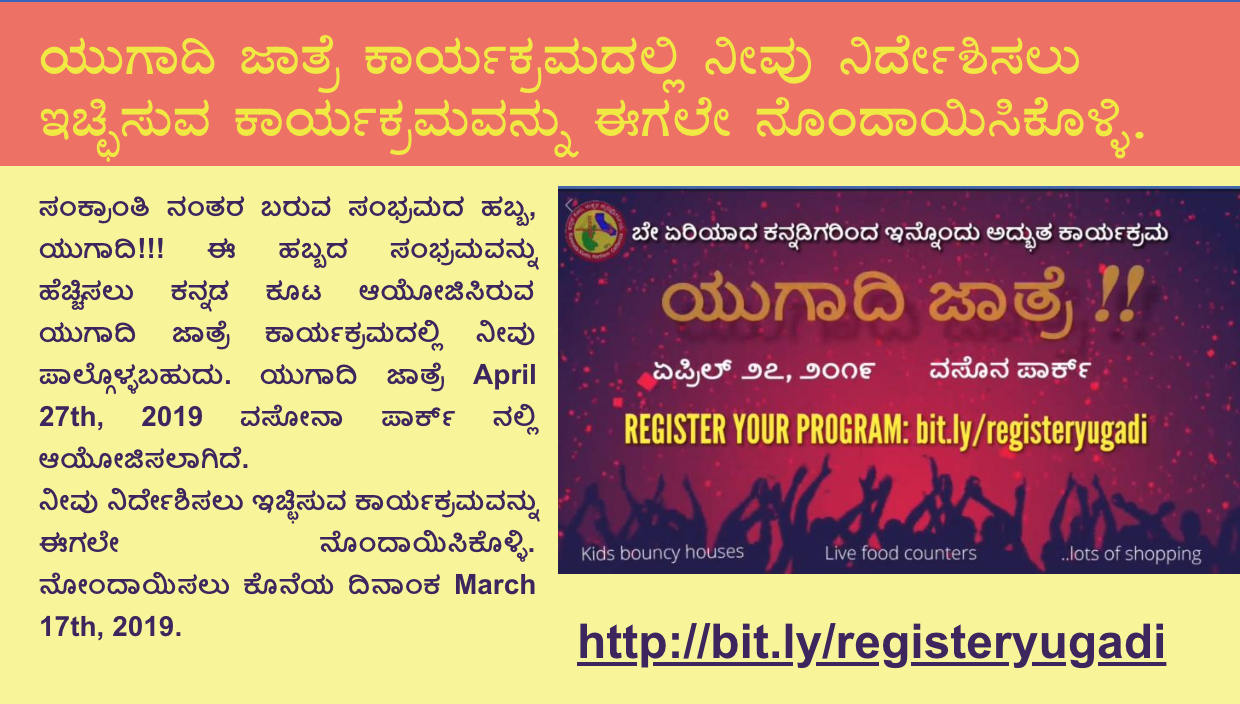 Donation Drive for Butte Wild fire Victims.
KKNC Youth committee doing a Donation Drive for Butte Wild fire Victims. It's our turn as adults to support the cause. March 9th is the last day
Please click here donate
ಕನ್ನಡ ಕೂಟ- ಯುವ ಸಮಿತಿ ವತಿಯಿಂದ Butte County, CA ಕಾಡ್ಗಿಚ್ಚಿನಲ್ಲಿ ನೊಂದ ಕುಟುಂಬಗಳಿಗೆ ಸಹಾಯಾರ್ಥವಾಗಿ ಈ ಕೆಳಕಂಡ ದೇಣಿಗೆ ಕಾರ್ಯಕ್ರಮವನ್ನು ಹಮ್ಮಿಕೊಂಡಿದೆ. ಸಹಕನ್ನಡಿಗರೆಲ್ಲಾ ದಯವಿಟ್ಟು ಉದಾರ ಮನಸ್ಸಿನಿಂದ ಈ ಕಾರ್ಯಕ್ರಮದಲ್ಲಿ ಭಾಗವಹಿಸಿ!!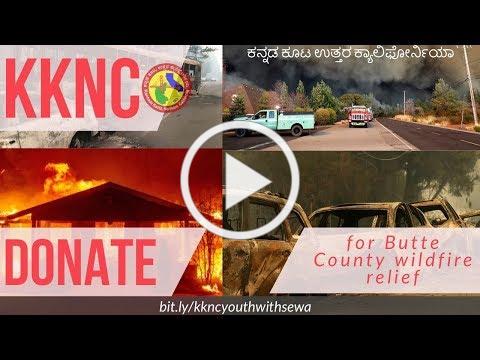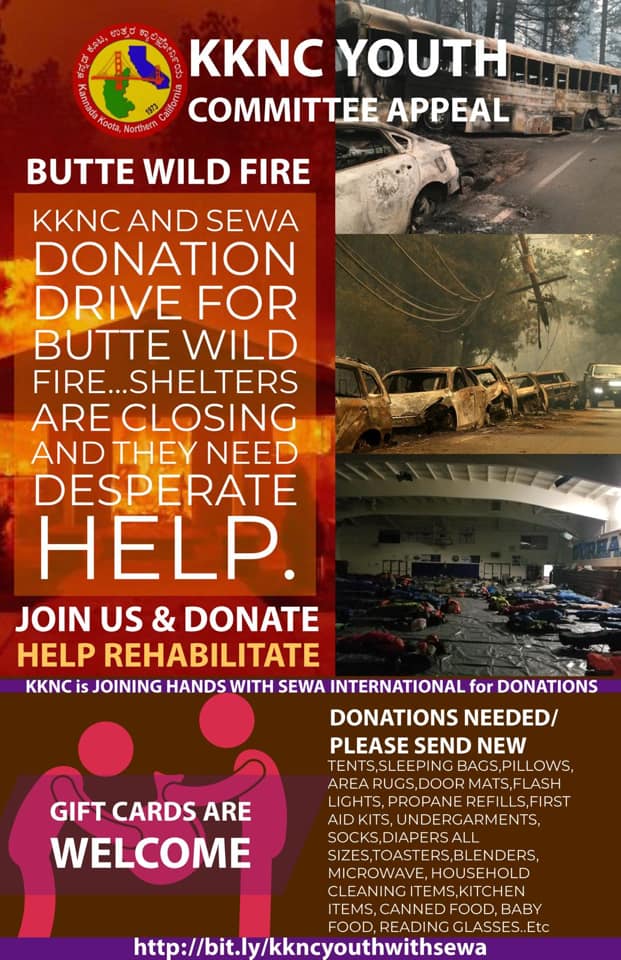 KKNC 2019 "Yugadi Jaatre" on April 27th, 2019
@
Vasona Park, Las Gatos, CA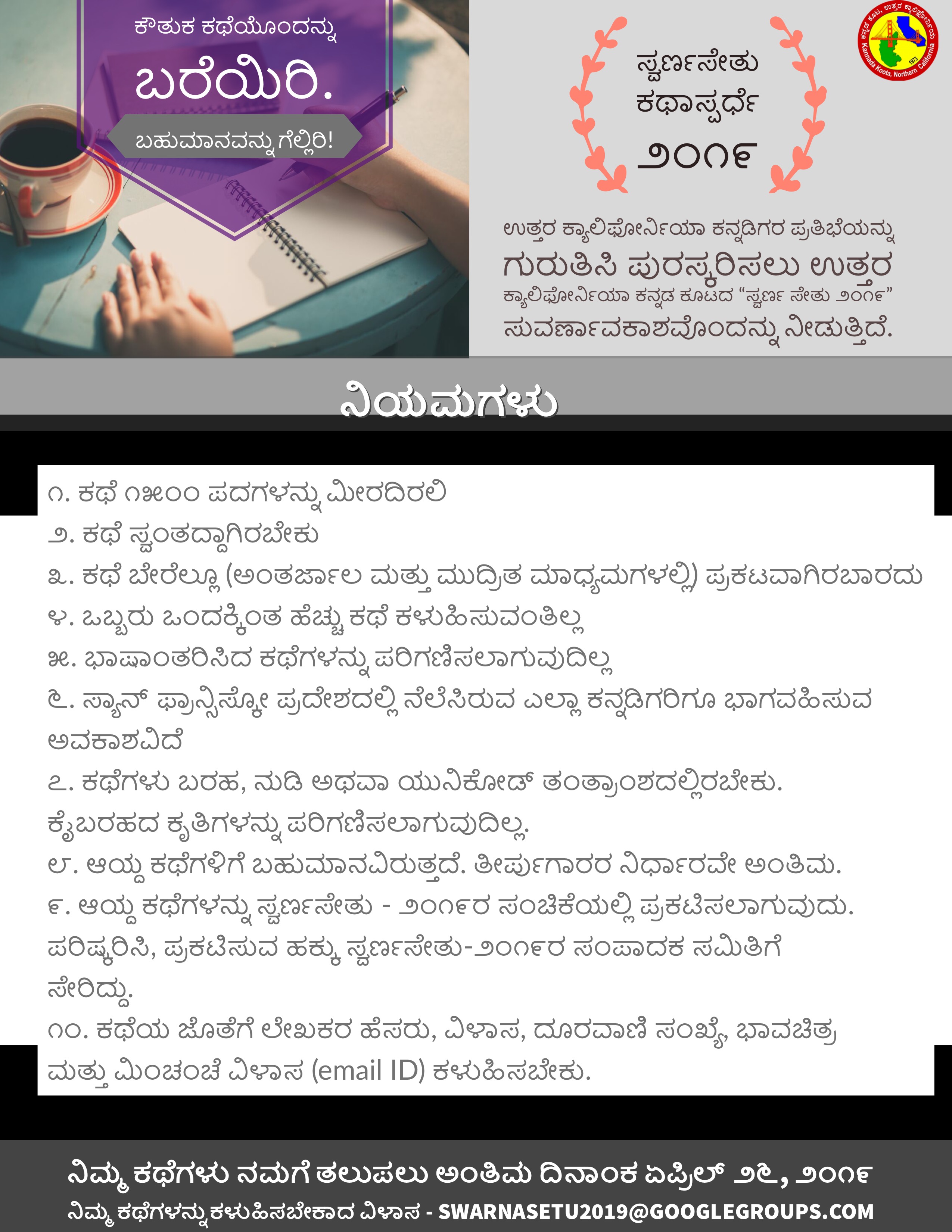 The push notification says it all. For the latest updates please download 'Namma KKNC' app if you don't have it already.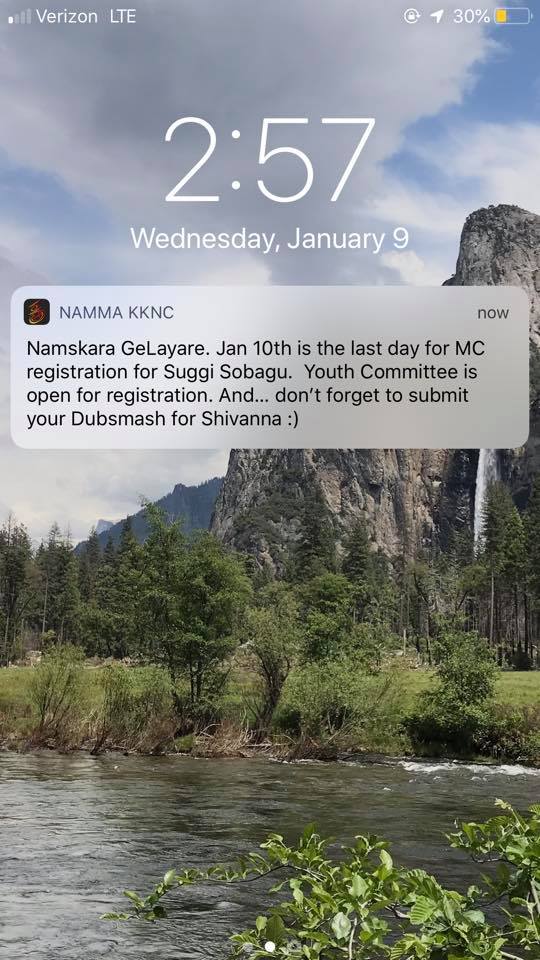 ೨೦೧೯ ಕನ್ನಡ ಕೂಟದ ಕಾರ್ಯಕಾರಿ ಸಮಿತಿ
ಕನ್ನಡ ಕೂಟವು ವರ್ಷದಿಂದ ವರ್ಷಕ್ಕೆ ಸದೃಢವಾಗಿ ಬೆಳೆಯುತ್ತಾ ಬಂದಿದೆ. ೪೫ ವಸಂತಗಳನ್ನು ಕಂಡ ಈ ಭವ್ಯ ಸಂಸ್ಥೆಯನ್ನು ಮುನ್ನಡಿಸುವ ಜವಾಬ್ದಾರಿ ಲಭ್ಯವಾದದ್ದು ತಮ್ಮ ಸೌಭಾಗ್ಯವೆಂದೇ ನಂಬಿದ್ದಾರೆ ೨೦೧೯ರ ಚುನಾಯಿತ ಅಧ್ಯಕ್ಷರಾದ ಶ್ರೀಯುತ ಅರವಿಂದ್ ಬಾಯರಿ ಯವರು .
ಈ ಮುಂಬರುವ ವರ್ಷಾದ್ಯಂತ ವೈವಿಧ್ಯಮಯ ಕಾರ್ಯಕ್ರಮಗಳನ್ನು ಹೊರಮೂಡಿಸಲು ಹಾಗೂ ಕೂಟದ ಸಮಗ್ರ ಕಾರ್ಯಗಳನ್ನು ಹೃತ್ಪೂರ್ವಕವಾಗಿ ನೆರವೇರಿಸಲು ಕೂಟದ ಕೆಲವು ಸಕ್ರಿಯ ಸದಸ್ಯರು ಇವರ ಬೆನ್ನೆಲುಬಾಗಿ ನಿಂತಿದ್ದಾರೆ. ಇವರ ಒಂದು ಕಿರು ಪರಿಚಯ ಇಲ್ಲಿದೆ. ಕೂಟದ ಜನತೆಯಲ್ಲಿ ಉತ್ತೇಜನ ಮೂಡಿಸಿ ಅವರನ್ನು ಕೂಟದ ಕೆಲಸದಲ್ಲಿ ಸಕ್ರಿಯವಾಗಿ ಭಾಗವಹಿಸಲು ಪ್ರೋತ್ಸಾಹಿಸುವುದೇ ಈ ತಂಡದ ಮುಖ್ಯ ಗುರಿ.
2018 ರ ಕಾರ್ಯಕ್ರಮ ಗಳನ್ನು ವಿಜೃಂಭಣೆಯಿಂದ ನಡೆಸಿ ಕೊಟ್ಟು ಕನ್ನಡ ಕೂಟದ ಬುನಾದಿಯನ್ನು ಸದೃಢ ಗೊಳಿಸಿದ ರಾಜೇಂದ್ರ ಹೆಗ್ಡೆ ಹಾಗೂ ತಂಡದವರಿಗೆ ಹೃತ್ಪೂರ್ವಕ ಅಭಿನಂದನೆ ಗಳನ್ನು ಸಲ್ಲಿಸುತ್ತಾ ಮುಂಬರುವ ವರುಷದಲ್ಲೂ ನಿಮ್ಮೆಲ್ಲರ ಪ್ರೀತಿ ವಿಶ್ವಾಸ ಹೀಗೆ ತುಂಬಿರಲೆಂದು ೨೦೧೯ರ ಸಮಿತಿಯು ಕೋರುತ್ತದೆ.
ಬನ್ನಿ, ನಮ್ಮ ನೆಚ್ಚಿನ ಕನ್ನಡ ಕೂಟಕ್ಕೆ ತಮ್ಮ ನಿಸ್ವಾರ್ಥ ಸೇವೆಯನ್ನು ಅರ್ಪಿಸಲು ಮುಂದಾಗಿರುವ ೨೦೧೯ ರ ಈ ತಂಡವನ್ನು ಹಾರೈಸೋಣ. ನಿಮ್ಮ ಹೃತ್ಪೂರ್ವಕ ಹಾರೈಕೆಯೇ ಇವರಿಗೆ ಸ್ಪೂರ್ತಿ !
Kannada Koota formed in 1973 is a vibrant organization growing year on year and conducting various community uplifting programs through the years. President Elect for 2019 Shree Aravind Bairy feels it is a great honor and privilege to lead and serve the volunteer force behind this organization in the year 2019.
Joining hands with him to make 2019 a special year for KKNC are few committed volunteers who have led various initiatives for KKNC. We would like to introduce the KKNC Executive Team for 2019 with a brief introductory video.
2019 Team wishes hearty Congratulations to the 2018 team led by Rajendra Hegde Bhandi for inspiring the community by conducting various new initiatives.
Come, join us in wishing the new 2019 Executive team and inspire them to bring on their best !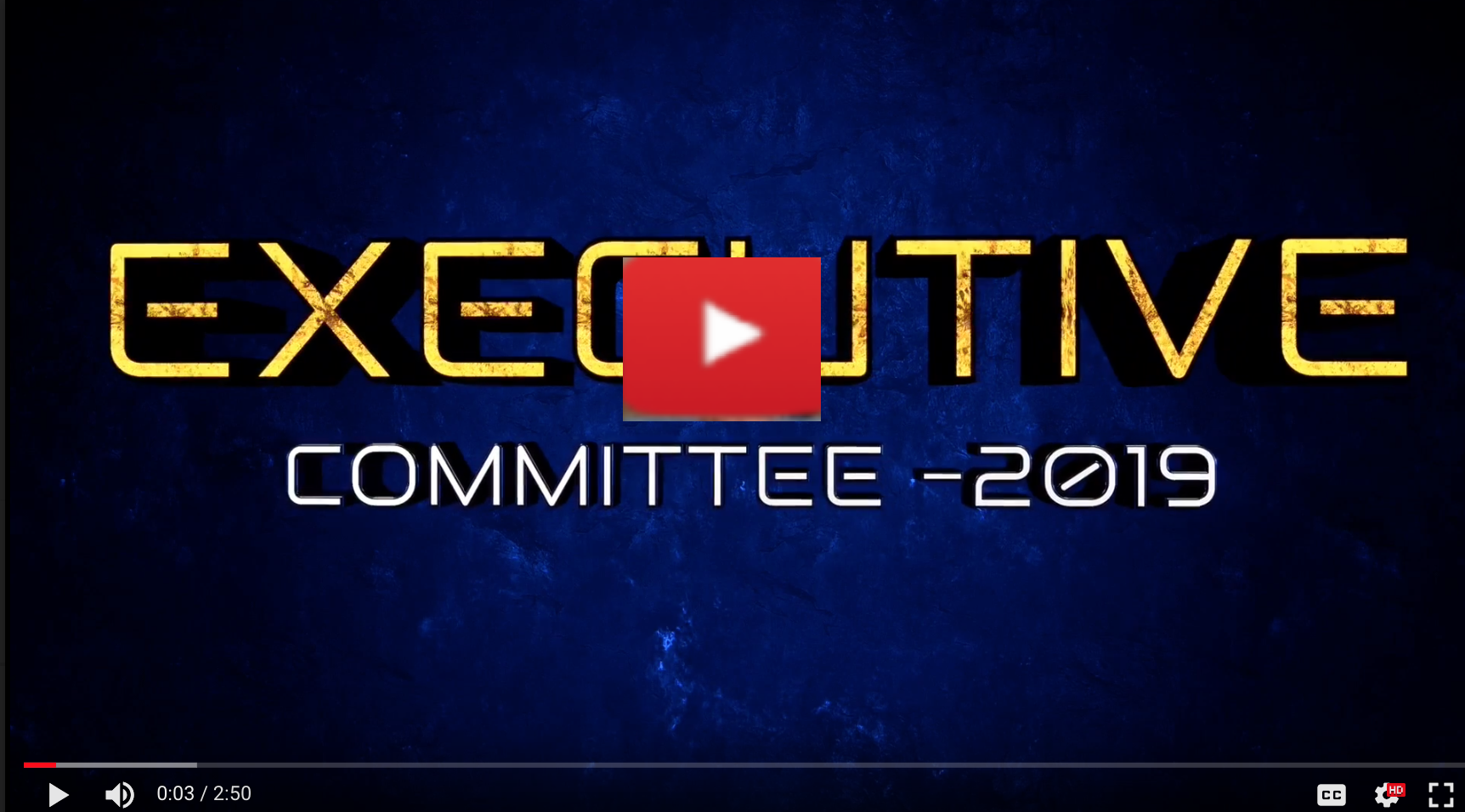 ಆತ್ಮೀಯ ಕನ್ನಡ ಕೂಟ ಬಾಂಧವರೇ,
ನಾವು ದೇಶಾಂತರಕ್ಕೆ ಬಂದರೂ ನಮ್ಮ ಭಾಷೆ, ಸಂಸೃತಿಯನ್ನು ಮರೆಯದಿರೋಣ. ಬನ್ನಿ ,ಇಂದೇ ಕನ್ನಡ ಕೂಟದ ಸದಸ್ಯತ್ವವನ್ನು ನವೀಕರಿಸಿ, ಸದಸ್ಯರಾಗಿರದವರು ಇಂದೇ ಸದಸ್ಯರಾಗಿ ಈ ಮುಖ್ಯವಾಹಿನಿಯನ್ನು ಮಹಾಪ್ರವಾಹವಾಗಿಸಿ.
Dear KKNC members and supporters,
Even if we travel on foreign lands let us not forget our mother tongue and culture. come and renew /register your KKNC membership for 2019. Please click here to renew/register your membership online.